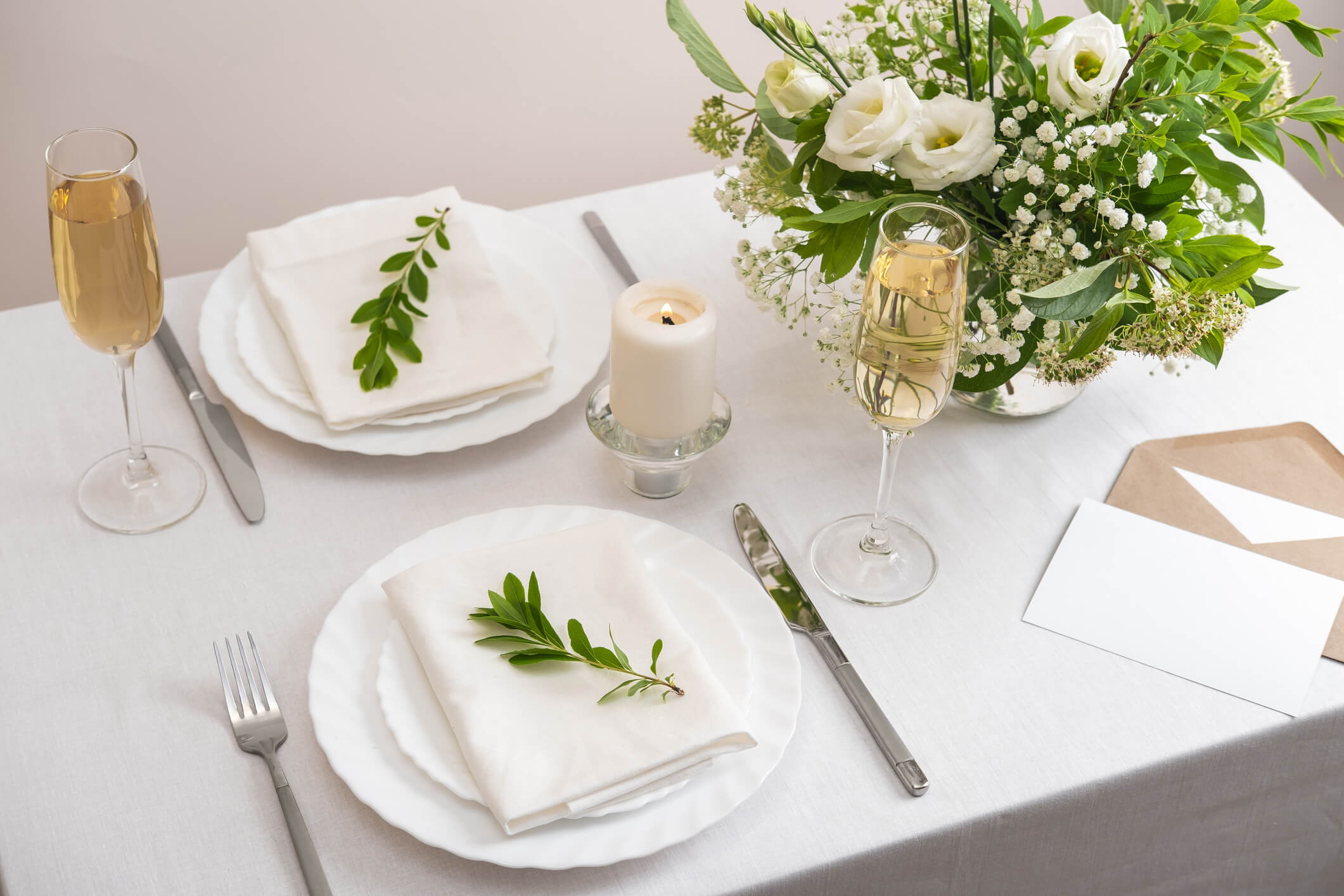 Enhancing Beauty
<strong>ENJOY UP TO 50% OFF</strong>
There is a secret garden somewhere at the far end of the horizon, an inaccessible place, shielded by a high wall. A golden apple tree grows in the garden. They call them "apples" and no one knows for sure if they are really apples. They could be extinct fruits, disappeared varieties. That could be the tree of Original Sin. There is a dragon, a serpent, coiled against the trunk to make sure no one picks the apples. The dragon's name is Ladon. It has been there since Gea, mother Earth, gave the tree to her nephew Zeus, who in turn gave it to his wife-sister Hera, the day he married her. The tree belongs to Hera and, while Ladon, the serpent, sleeps, it is the Hesperides, daughters of Erebus and Night, who guard the fruits so that no one will pluck them. It is not known whether the fruits contain anything. Whether they are knowledge, whether they have fallen from the time of myth. The women, in this story, are caretakers and regulators, dancing in a circle around the tree and the echo of their voices mingling with the wind, letting the branches sway in the sun. The vault of heaven, high on the columns that open the gates of the world, is supported by a titan, Atlas. Atlas has been there for at least a thousand years. Like a tree with mighty branches, it holds the sky above it. It is said that only one hero has gone so far, so close to the end of the earth, to deceive the serpent and the daughters of the dark. His name is Heracles, which in Greek means "son of the three moons". It was by cunning and not by force that Heracles managed to reap the rewards. He saw the titan, Atlas, with the sky on his shoulders, and offered him an exchange: if Atlas came in to get the apples, he would hold the vault for the remaining thousand years. Atlas accepted, and when he returned, bringing the apples with him, Heracles asked him to help him one last time to hold up the sky to better fix it. Atlas did so. But as soon as the apples were left on the ground, Heracles took them and fled, leaving the titan to hold the sky until the end of time. 📍 Did you know this myth? And what other stories come to mind thinking about secret gardens? ▫️ Cutlery set: @lemeya_official 🌿
Follow us on Instagram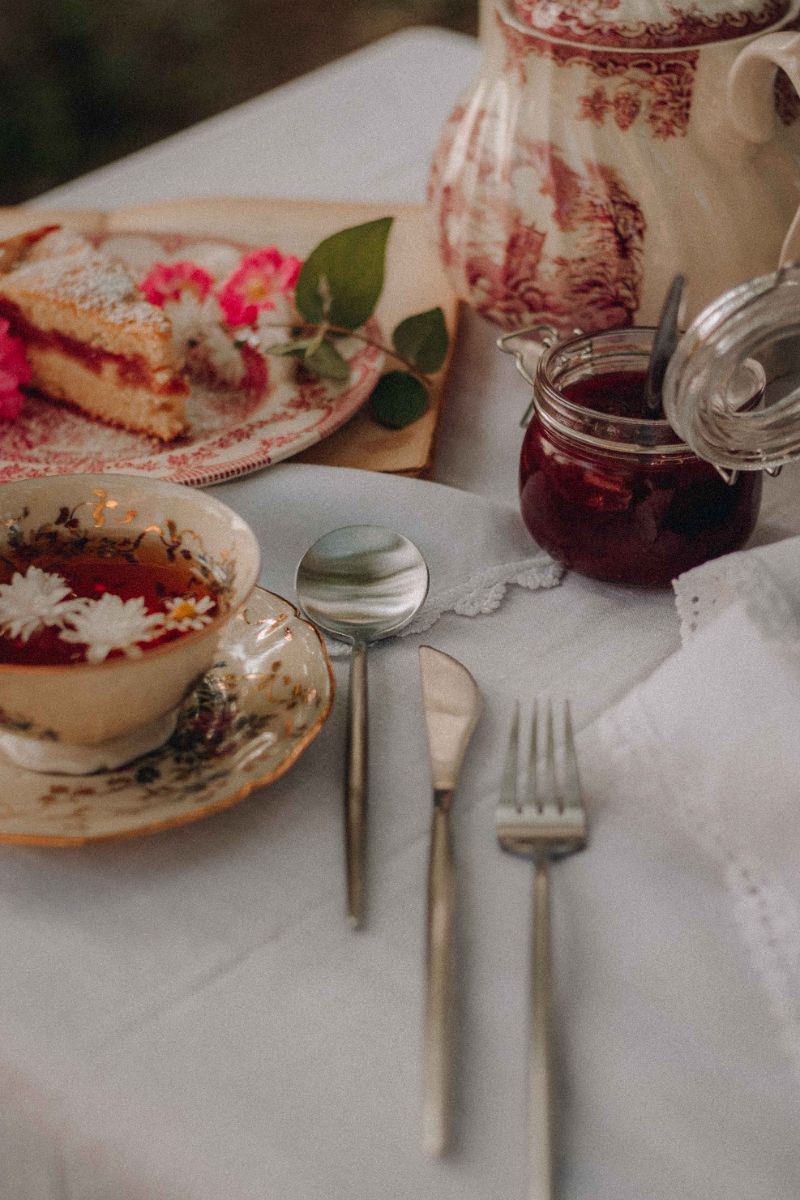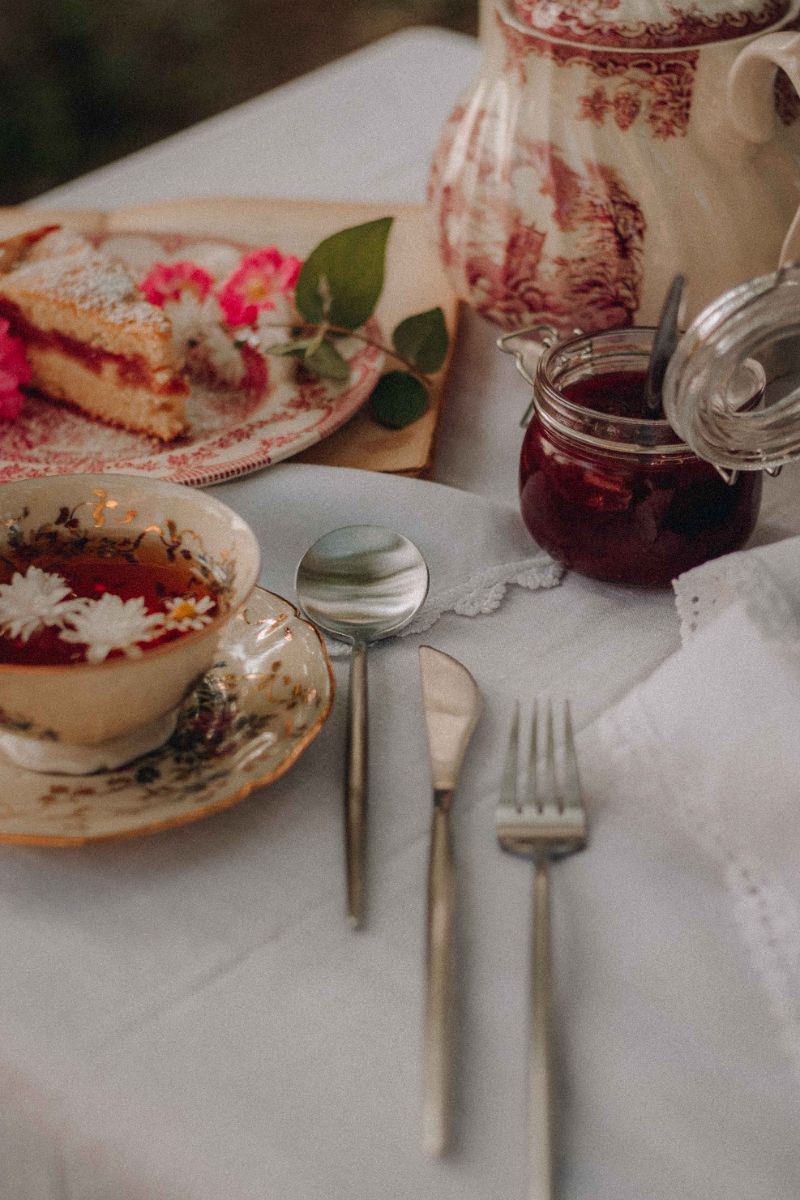 There is a secret garden somewhere at the far end of the horizon, an inaccessible place, shielded by a high wall. A golden apple tree grows in the garden. They call them "apples" and no one knows for sure if they are really apples. They could be extinct fruits, disappeared varieties. That could be the tree of Original Sin. There is a dragon, a serpent, coiled against the trunk to make sure no one picks the apples. The dragon's name is Ladon. It has been there since Gea, mother Earth, gave the tree to her nephew Zeus, who in turn gave it to his wife-sister Hera, the day he married her. The tree belongs to Hera and, while Ladon, the serpent, sleeps, it is the Hesperides, daughters of Erebus and Night, who guard the fruits so that no one will pluck them. It is not known whether the fruits contain anything. Whether they are knowledge, whether they have fallen from the time of myth. The women, in this story, are caretakers and regulators, dancing in a circle around the tree and the echo of their voices mingling with the wind, letting the branches sway in the sun. The vault of heaven, high on the columns that open the gates of the world, is supported by a titan, Atlas. Atlas has been there for at least a thousand years. Like a tree with mighty branches, it holds the sky above it. It is said that only one hero has gone so far, so close to the end of the earth, to deceive the serpent and the daughters of the dark. His name is Heracles, which in Greek means "son of the three moons". It was by cunning and not by force that Heracles managed to reap the rewards. He saw the titan, Atlas, with the sky on his shoulders, and offered him an exchange: if Atlas came in to get the apples, he would hold the vault for the remaining thousand years. Atlas accepted, and when he returned, bringing the apples with him, Heracles asked him to help him one last time to hold up the sky to better fix it. Atlas did so. But as soon as the apples were left on the ground, Heracles took them and fled, leaving the titan to hold the sky until the end of time. 📍 Did you know this myth? And what other stories come to mind thinking about secret gardens? ▫️ Cutlery set: @lemeya_official 🌿
Follow us on Instagram
There is a secret garden somewhere at the far end of the horizon, an inaccessible place, shielded by a high wall. A golden apple tree grows in the garden. They call them "apples" and no one knows for sure if they are really apples. They could be extinct fruits, disappeared varieties. That could be the tree of Original Sin. There is a dragon, a serpent, coiled against the trunk to make sure no one picks the apples. The dragon's name is Ladon. It has been there since Gea, mother Earth, gave the tree to her nephew Zeus, who in turn gave it to his wife-sister Hera, the day he married her. The tree belongs to Hera and, while Ladon, the serpent, sleeps, it is the Hesperides, daughters of Erebus and Night, who guard the fruits so that no one will pluck them. It is not known whether the fruits contain anything. Whether they are knowledge, whether they have fallen from the time of myth. The women, in this story, are caretakers and regulators, dancing in a circle around the tree and the echo of their voices mingling with the wind, letting the branches sway in the sun. The vault of heaven, high on the columns that open the gates of the world, is supported by a titan, Atlas. Atlas has been there for at least a thousand years. Like a tree with mighty branches, it holds the sky above it. It is said that only one hero has gone so far, so close to the end of the earth, to deceive the serpent and the daughters of the dark. His name is Heracles, which in Greek means "son of the three moons". It was by cunning and not by force that Heracles managed to reap the rewards. He saw the titan, Atlas, with the sky on his shoulders, and offered him an exchange: if Atlas came in to get the apples, he would hold the vault for the remaining thousand years. Atlas accepted, and when he returned, bringing the apples with him, Heracles asked him to help him one last time to hold up the sky to better fix it. Atlas did so. But as soon as the apples were left on the ground, Heracles took them and fled, leaving the titan to hold the sky until the end of time. 📍 Did you know this myth? And what other stories come to mind thinking about secret gardens? ▫️ Cutlery set: @lemeya_official 🌿
Follow us on Instagram
A good set of flatware always brings the most simplest meal to the next level. This 20 pieces French flatware from @lemeya_official is an absolute dream. I'm totally obsessed with the minimal and sleek design together with the material used. And yes I know what you are wondering, they are dishwasher safe. :)
Follow us on Instagram
A good set of flatware always brings the most simplest meal to the next level. This 20 pieces French flatware from @lemeya_official is an absolute dream. I'm totally obsessed with the minimal and sleek design together with the material used. And yes I know what you are wondering, they are dishwasher safe. :)
Follow us on Instagram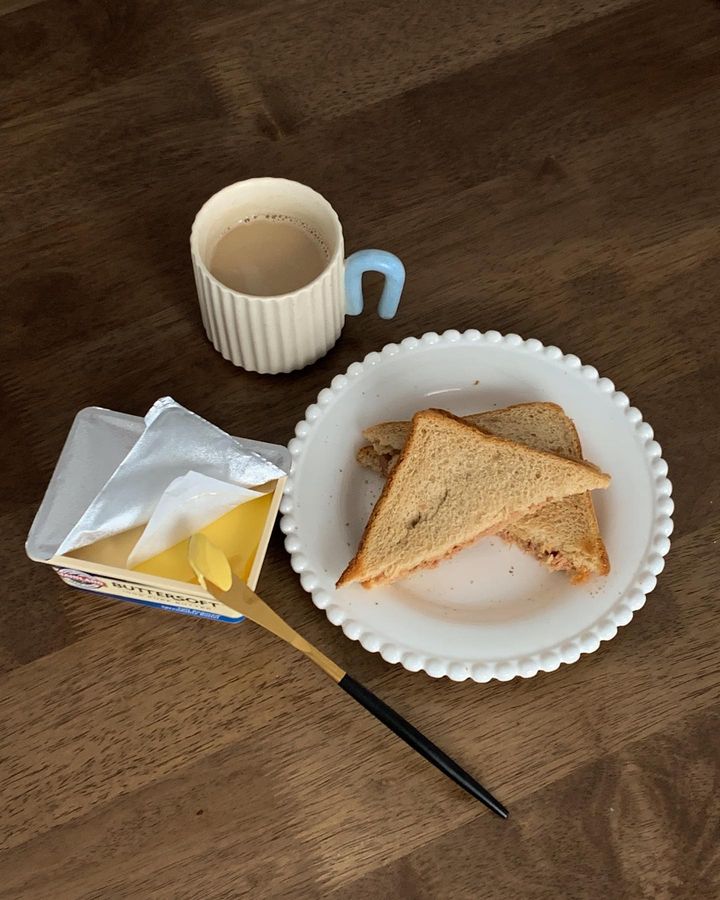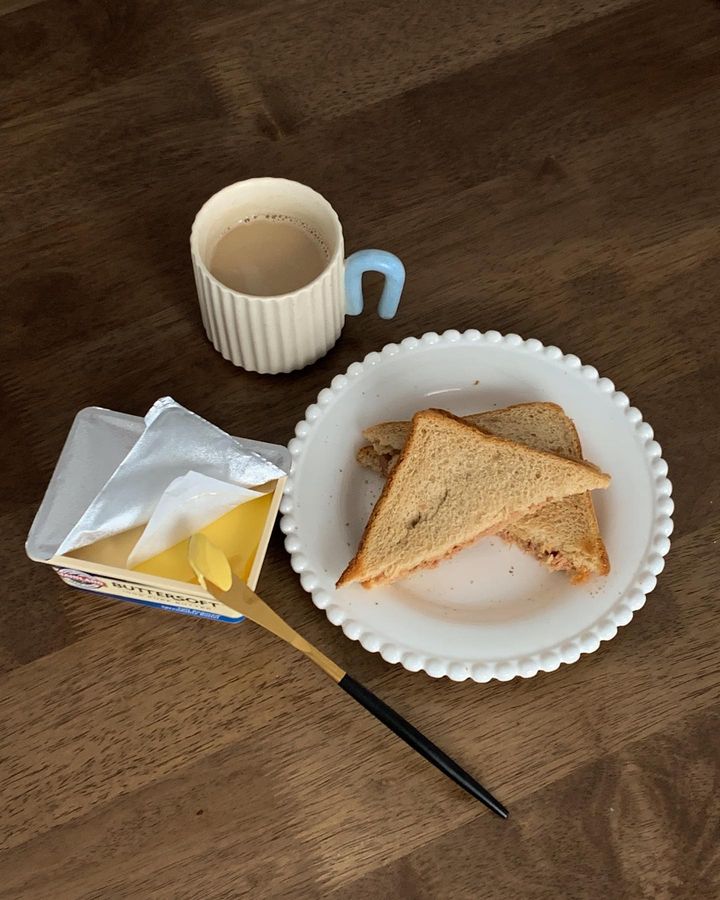 A good set of flatware always brings the most simplest meal to the next level. This 20 pieces French flatware from @lemeya_official is an absolute dream. I'm totally obsessed with the minimal and sleek design together with the material used. And yes I know what you are wondering, they are dishwasher safe. :)
Follow us on Instagram
Whether it's a casual lunch or an elegant dinner party, our stunning cutlery designs are the perfect complement to any occasion. Make your next meal an unforgettable experience with our collection. #cutlery #tableware #flatware #silverware #lemeya #tablescape #dinnerware
Follow us on Instagram
{ "layout": { "type": "only_video", "cardStyle": { "font-family": "Quicksand, sans-serif", "background": "rgb(255, 255, 255)", "padding": "33px 32px", "border-radius": "6px", "--slide-border-radius": "6px", "--slide-video-border": "rgb(0, 0, 0) 3px solid", "--carousel-base-font-size": "14px", "--slide-product-text-color": "rgb(26, 26, 26)" }, "button": { "content": "Shop", "style": { "background": "rgb(0, 0, 0)", "color": "rgb(255, 255, 255)", "font-size": "14px", "font-family": "Quicksand, sans-serif", "font-weight": "700", "letter-spacing": "1.5px", "border-radius": "4px", "padding": "10px 24px" } }, "mobile": { "slideWidth": 240, "spaceBetween": 0 }, "desktop": { "slideWidth": 230, "spaceBetween": 11 } }, "videos": [{ "product": { "heading": "", "subheading": "", "mainImgUrl": "//lemeya.com/cdn/shop/files/minimalist-flatware-376420_3f82b0ad-6226-4246-88a6-19085d524830.jpg?v=1690529202", "previewImgUrl": "","title": "Minimalist Flatware","price": "$69.00", "originalPrice": "$109.00", "url":"/products/minimalist-flatware"},"previewVideoSources": [ { "mimeType": "application/x-mpegURL", "url": "https://cdn.shopify.com/videos/c/vp/cef4007fabef491fa8a345508c98b394/cef4007fabef491fa8a345508c98b394.m3u8" },{ "mimeType": "video/mp4", "url": "https://cdn.shopify.com/videos/c/vp/cef4007fabef491fa8a345508c98b394/cef4007fabef491fa8a345508c98b394.HD-1080p-7.2Mbps-16720093.mp4" }], "videoPosterUrl": "","mainVideoSources": [ { "mimeType": "application/x-mpegURL", "url": "https://cdn.shopify.com/videos/c/vp/cef4007fabef491fa8a345508c98b394/cef4007fabef491fa8a345508c98b394.m3u8" },{ "mimeType": "video/mp4", "url": "https://cdn.shopify.com/videos/c/vp/cef4007fabef491fa8a345508c98b394/cef4007fabef491fa8a345508c98b394.HD-1080p-7.2Mbps-16720093.mp4" }] },{ "product": { "heading": "", "subheading": "", "mainImgUrl": "//lemeya.com/cdn/shop/files/minimalist-flatware-376420_3f82b0ad-6226-4246-88a6-19085d524830.jpg?v=1690529202", "previewImgUrl": "","title": "Minimalist Flatware","price": "$69.00", "originalPrice": "$109.00", "url":"/products/minimalist-flatware"},"previewVideoSources": [ { "mimeType": "application/x-mpegURL", "url": "https://cdn.shopify.com/videos/c/vp/8417e51fd9c14f598f8013d39dcad1e7/8417e51fd9c14f598f8013d39dcad1e7.m3u8" },{ "mimeType": "video/mp4", "url": "https://cdn.shopify.com/videos/c/vp/8417e51fd9c14f598f8013d39dcad1e7/8417e51fd9c14f598f8013d39dcad1e7.HD-1080p-7.2Mbps-16719775.mp4" }], "videoPosterUrl": "","mainVideoSources": [ { "mimeType": "application/x-mpegURL", "url": "https://cdn.shopify.com/videos/c/vp/8417e51fd9c14f598f8013d39dcad1e7/8417e51fd9c14f598f8013d39dcad1e7.m3u8" },{ "mimeType": "video/mp4", "url": "https://cdn.shopify.com/videos/c/vp/8417e51fd9c14f598f8013d39dcad1e7/8417e51fd9c14f598f8013d39dcad1e7.HD-1080p-7.2Mbps-16719775.mp4" }] },{ "product": { "heading": "", "subheading": "", "mainImgUrl": "//lemeya.com/cdn/shop/files/minimalist-flatware-757712_0ec8b734-bb8f-4d0f-8d0a-06b9fbb3538f.jpg?v=1690529269", "previewImgUrl": "","title": "Minimalist Flatware","price": "$69.00", "originalPrice": "$109.00", "url":"/products/minimalist-flatware"},"previewVideoSources": [ { "mimeType": "application/x-mpegURL", "url": "https://cdn.shopify.com/videos/c/vp/ddf4180a7d8b463aa516a9ed2d1ad0e7/ddf4180a7d8b463aa516a9ed2d1ad0e7.m3u8" },{ "mimeType": "video/mp4", "url": "https://cdn.shopify.com/videos/c/vp/ddf4180a7d8b463aa516a9ed2d1ad0e7/ddf4180a7d8b463aa516a9ed2d1ad0e7.HD-1080p-7.2Mbps-16685957.mp4" }], "videoPosterUrl": "","mainVideoSources": [ { "mimeType": "application/x-mpegURL", "url": "https://cdn.shopify.com/videos/c/vp/ddf4180a7d8b463aa516a9ed2d1ad0e7/ddf4180a7d8b463aa516a9ed2d1ad0e7.m3u8" },{ "mimeType": "video/mp4", "url": "https://cdn.shopify.com/videos/c/vp/ddf4180a7d8b463aa516a9ed2d1ad0e7/ddf4180a7d8b463aa516a9ed2d1ad0e7.HD-1080p-7.2Mbps-16685957.mp4" }] },{ "product": { "heading": "", "subheading": "", "mainImgUrl": "//lemeya.com/cdn/shop/files/minimalist-flatware-376420_3f82b0ad-6226-4246-88a6-19085d524830.jpg?v=1690529202", "previewImgUrl": "","title": "Minimalist Flatware","price": "$69.00", "originalPrice": "$109.00", "url":"/products/minimalist-flatware"},"previewVideoSources": [ { "mimeType": "application/x-mpegURL", "url": "https://cdn.shopify.com/videos/c/vp/cf3c75e64fea48f4bb80ce67e1f2041f/cf3c75e64fea48f4bb80ce67e1f2041f.m3u8" },{ "mimeType": "video/mp4", "url": "https://cdn.shopify.com/videos/c/vp/cf3c75e64fea48f4bb80ce67e1f2041f/cf3c75e64fea48f4bb80ce67e1f2041f.HD-1080p-7.2Mbps-16719736.mp4" }], "videoPosterUrl": "","mainVideoSources": [ { "mimeType": "application/x-mpegURL", "url": "https://cdn.shopify.com/videos/c/vp/cf3c75e64fea48f4bb80ce67e1f2041f/cf3c75e64fea48f4bb80ce67e1f2041f.m3u8" },{ "mimeType": "video/mp4", "url": "https://cdn.shopify.com/videos/c/vp/cf3c75e64fea48f4bb80ce67e1f2041f/cf3c75e64fea48f4bb80ce67e1f2041f.HD-1080p-7.2Mbps-16719736.mp4" }] },{ "product": { "heading": "", "subheading": "", "mainImgUrl": "//lemeya.com/cdn/shop/files/minimalist-flatware-757712_0ec8b734-bb8f-4d0f-8d0a-06b9fbb3538f.jpg?v=1690529269", "previewImgUrl": "","title": "Minimalist Flatware","price": "$69.00", "originalPrice": "$109.00", "url":"/products/minimalist-flatware"},"previewVideoSources": [ { "mimeType": "application/x-mpegURL", "url": "https://cdn.shopify.com/videos/c/vp/e541cee08bf64a5b9949bf31fb71d70f/e541cee08bf64a5b9949bf31fb71d70f.m3u8" },{ "mimeType": "video/mp4", "url": "https://cdn.shopify.com/videos/c/vp/e541cee08bf64a5b9949bf31fb71d70f/e541cee08bf64a5b9949bf31fb71d70f.HD-1080p-7.2Mbps-16686599.mp4" }], "videoPosterUrl": "","mainVideoSources": [] },{ "product": { "heading": "", "subheading": "", "mainImgUrl": "//lemeya.com/cdn/shop/files/minimalist-flatware-757712_0ec8b734-bb8f-4d0f-8d0a-06b9fbb3538f.jpg?v=1690529269", "previewImgUrl": "","title": "Minimalist Flatware","price": "$69.00", "originalPrice": "$109.00", "url":"/products/minimalist-flatware"},"previewVideoSources": [ { "mimeType": "application/x-mpegURL", "url": "https://cdn.shopify.com/videos/c/vp/55297477fe724cd2b56f942713b111af/55297477fe724cd2b56f942713b111af.m3u8" },{ "mimeType": "video/mp4", "url": "https://cdn.shopify.com/videos/c/vp/55297477fe724cd2b56f942713b111af/55297477fe724cd2b56f942713b111af.HD-1080p-7.2Mbps-16686648.mp4" }], "videoPosterUrl": "","mainVideoSources": [ { "mimeType": "application/x-mpegURL", "url": "https://cdn.shopify.com/videos/c/vp/55297477fe724cd2b56f942713b111af/55297477fe724cd2b56f942713b111af.m3u8" },{ "mimeType": "video/mp4", "url": "https://cdn.shopify.com/videos/c/vp/55297477fe724cd2b56f942713b111af/55297477fe724cd2b56f942713b111af.HD-1080p-7.2Mbps-16686648.mp4" }] }] }
"These are high quality dishes you'll want to keep around forever."
"Home goods for the design-oriented in the most minimalist, thoughtful way."
"The Best Cutlery Set."
"A digital one-stop-shop for setting a super-chic table."
"I really like the cutlery I bought from this brand. Excellent customer service and would buy from them in an instant! All the colours are true to the photos."