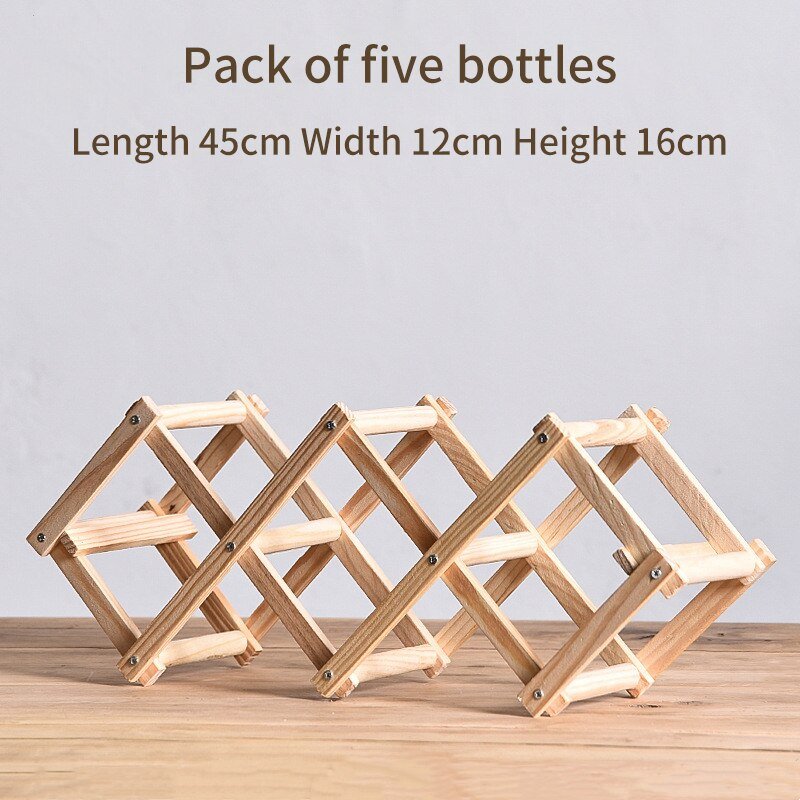 Wooden Wine Bottle Rack
Color:
Original Wood Color
Free Fast Shipping

5 - 8 days shipping for US customers. 10 - 15 days for international customers.

Premium Materials

18/10 Stainless Steel & Titanium-Plated

30 Day Warranty

Enjoy with peace of mind - we'll offer replacement(s) if there are any issues.
Your purchase makes a difference.
When you order today, we'll donate 1% of your fee to help businesses reduce waste and promote sustainability.
Keep your favorite wines organized and easily accessible with our collapsible and decorative wooden wine bottle holder. 
With its stocked, Space-saving, and durable design, this wooden wine rack will last for years while adding an elegant touch to your home decor.